About Greg Heiple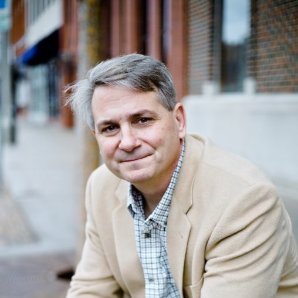 I was born and raised in Norman, Oklahoma to an incredibly caring and Catholic set of parents, Kathy and Harold. My parents taught me about family and community from a very young age having watched both of my parents be active and engaged members of Norman. I attended Norman Public Schools but struggled with the large class sizes. Having been born deaf, I had an extra set of skills to build so I transferred to George Lynn Cross Academy where I began to thrive.
My love of business and finance began in college. I attended a small and challenging university in Fulton Missouri, Westminster College. I, like my father, joined the Sigma Chi fraternity and learned a great deal about the importance of leadership, friendship and loyalty. During my time at Westminster, I sought out every opportunity to learn gaining my first internship with First Affiliated Securities as a junior. This company, based out of San Diego, would eventually give me my first position as a financial advisor after college graduation.
Very early, I developed a great love for the work. I enjoyed helping people understand the stock market and mutual funds. It made me happy to help them address their financial goals. I learned all I could at this firm and so I transferred over to Paine Webber where I would begin working more directly as a stock broker. I worked quickly to build a client base and became known within the company as a hard worker, dedicated advisor and creative problem solver.
Once, while I was giving a public lecture on financial management, the head of the brokerage department at Mark Twain Bank pulled me aside and offered me a job on the spot. It was an incredible opportunity to expand my experience and skills. Here I managed millions of dollars and built a unique and expansive knowledge of the industry. Two things began to be very clear. I wanted to be closer to home, a town that means so much to me, and I wanted to use the skills I had gained to manage my own business. So I returned home and opened my own independent financial advisory practice.
Since 1994, I have managed the finances for hundreds of Oklahoma families out of my Norman office. Not only did this allow me to help people in my own community but it gave me the ability to be an active member of my hometown. I began volunteering with the Bicycle League of Norman, coached youth sports and served on many public commissions. I am incredibly proud to have been elected to serve as the Ward 1 City Councilman for four years. It was an eye opening and rewarding experience to serve my community in this way.
I have two sons Zachary, and Alexander Heiple. They have both graduated from the University of Oklahoma. Zach is pursuing a PhD at the Scripps Institute of Oceanography in San Diego California, and Alex is pursuing a Masters/PhD in psycology at the University Of Oklahoma.
I have lived a blessed life and I love helping people work towards financial stability to live their own blessed lives with peace and financial confidence. At work I believe in personal relationships and longer conversations. Having been born deaf, communication is essential to me. I believe it takes someone who truly knows you to help you weather both personal and financial storms. For over 30 years, I have made many friends and helped many families do just this. It's been quite an honor.